CORY CHAPMAN *Personal Real Estate Corporation - REALTOR® / Team Leader


Cory Chapman was born in Nanaimo, BC, and has spent nearly his entire life growing up and working on Vancouver Island. His intimate, local knowledge of Central Vancouver Island areas are exponential in helping clients navigate the many different small to mid-size towns. Cory's outstanding customer and service-driven nature, exemplified by his patience, guidance and honesty, developed over 10 years of management with McDonald's and an additional 6 years in sales and management for Glentel. Now, with almost 7 years as a full-time REALTOR® and over 300 clients helped, Cory is considered an experienced and well-respected leader in the industry.
In his personal life, Cory met his wife, Amber, a little over 13 years ago and they have been married for close to 10 now. They have two young boys, a dog, a cat, 2 ducks and a handful of chickens, so basically a little farm in the city. In his spare time, Cory enjoys spending time with the family, golf, hockey, and volleyball, along with many other sports and outdoor activities. He also volunteers weekly for the Thrifty's Sendial program and coaches his oldest son's minor baseball team.

ROB FREEMAN - REALTOR®
I moved to Nanaimo from the Lower Mainland in 2014 with my wife, Keely, after looking at the market trends and deciding it would be a great place to buy a home and raise a family. We are thrilled to have since welcomed two amazing boys, Zane and Bodhi!
After almost 20 years of serving at some of Vancouver's top restaurants, I decided to become a REALTOR®. I'd been recognized for my service excellence everywhere I'd worked, and real estate seemed like a great way to continue providing my high service standards.
I also ran my own copy writing business for 10 years, so I'm very used to working one-on-one with clients, assessing their needs, and making sure you're happy with my end results.
I think these two career paths serve me very well as a REALTOR®, since you'll get both amazing service and great communication!
In my free time, I enjoy poker, softball, and sampling the Island's amazing local craft beer. I'm also a big believer in giving back to my community, so I became a founding member of 100 Men Who Care Nanaimo and volunteer with the Van Isle Clean Team.
Whether you're buying or selling in Nanaimo, or relocating here like he did, I'd love to help you out. Please get in touch today if you think I'd be a good fit as your REALTOR®. You can read some of my testimonials to see the nice things my clients have had to say about my service!
CHARLENE WATSON - REALTOR®
We moved to Vancouver Island 17 years ago from the sunny Okanagan. We fell in love with the stunning beauty of the sea and the sky. As an artist I find that the light really does have a different quality here. I find an endless amount of inspiration all around us in every season.
I have been in the service industry in many different aspects during my life. I started my professional life as a hair stylist, enjoying the fun and ever changing culture of salon life for 15 years, serving my clients with excellence and professionalism until becoming a stay at home Mom. This gave me the opportunity to volunteer in the school and the community, as well as a woman's support group.
Joining the work force again as a personal stylist in the fashion industry, working closely with my clients with authenticity and integrity that has become my personal brand.
As a REALTOR® I bring the same commitment to personal service, as always going the distance for you in a time that can be emotional and stressful as well as exciting.
TIM WEBB - REALTOR ®
I am one of those fortunate people who were born and raised on Vancouver Island and have always known just how good we have it here. I grew up in Victoria and Parksville and moved to Nanaimo in 2001 when my first child was born. I spent the last 19 years as a residential cable installer up and down the island. That career gave me very special insights into the micro neighborhoods that even many Realtors don't have. The level of customer service I learned along the way about dealing with people and their homes taught me many invaluable skills which I bring to my real estate career.
As a father of three teenagers and one pre-teen, I have coached a lot of minor hockey here. I've also been a part of both the soccer and dance communities which have brought me lifelong friends and local connections. I play men's league hockey to keep my competitive spirit alive, but camping and the outdoors is how I really enjoy relaxing in our region. Really, how many other places in Canada can you go golfing wearing shorts in January?
I have spent almost my entire working life in the service industry. No matter the field, I truly believe if you provide great service, you will have loyal clients and friends for life. I look forward to the opportunity to act as your REALTOR®.
Christopher Walker - REALTOR®
VI Home Group's newest team member. Christopher is originally from Montreal, where he lived until he was 19. He spent the next 30 years in the UK and Middle East running his very successful Chiropractic business.
He always had a dream, though, to move to the west coast and have a property with a gorgeous ocean view. He and his wife, Jacqui, moved to Vancouver Island in 2017 and have made that dream come true! When not at the gym, they enjoy landscaping their property and hanging out with their Westie, Bobby. Christopher was ready for a career adjustment and thought it was time to realign the skills he learned from running his previous business into a career in real estate.
He specializes in South Island areas, including South Cowichan Valley, Shawnigan Lake, Langford, Colwood, and the Malahat.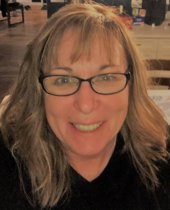 BARB POWER - CLIENT CARE COORDINATOR
I was born on Vancouver Island in Port Alberni and raised in Coquitlam. I moved back to the island in 2016 with my husband Corey. Together we have 4 beautiful children, that live in various places through-out BC, as well as 2 grandchildren, 2 cats & an adopted dog.
My past work experience includes working for the Government of Canada as my first job and then for a large Telecommunication Company for over 20 years up until 2017. I moved to the island, and am very happy with the lifestyle change compared to the extremely busy lower mainland. I absolutely love the island life!!
When I'm not working, my husband and I are busy renovating our home, visiting family in Port Alberni, hanging out with friends or enjoying the Gulf Islands on our boat.